Fajr

Sunrise : 

Dhuhr

Asr

Maghrib

Isha
Friday Prayer Schedule
15th December,
2023
Subscribe to our Newsletter
Stay in touch with latest events and everything happening at ICJC.
Islamic Center of Johnson County is a 501 c(3) non-profit organization dedicated to providing religious, educational, and community needs to the Muslim community in Johnson County and larger Kansas City Metro. Our strength comes from individuals with diverse backgrounds and skills who can share ideas and contribute to enrich the organization.
We're committed to providing high-quality, engaging media resources to help you stay connected with your masjid during the pandemic and beyond. Like, subscribe, and share our content with your friends.
Visit Our Youtube Channel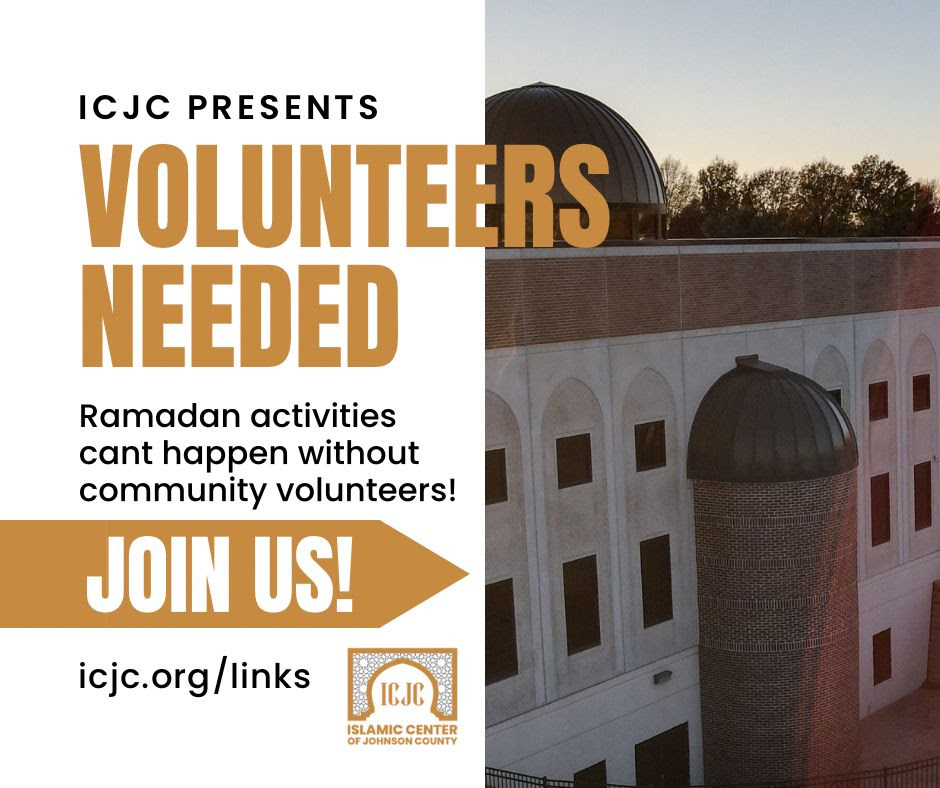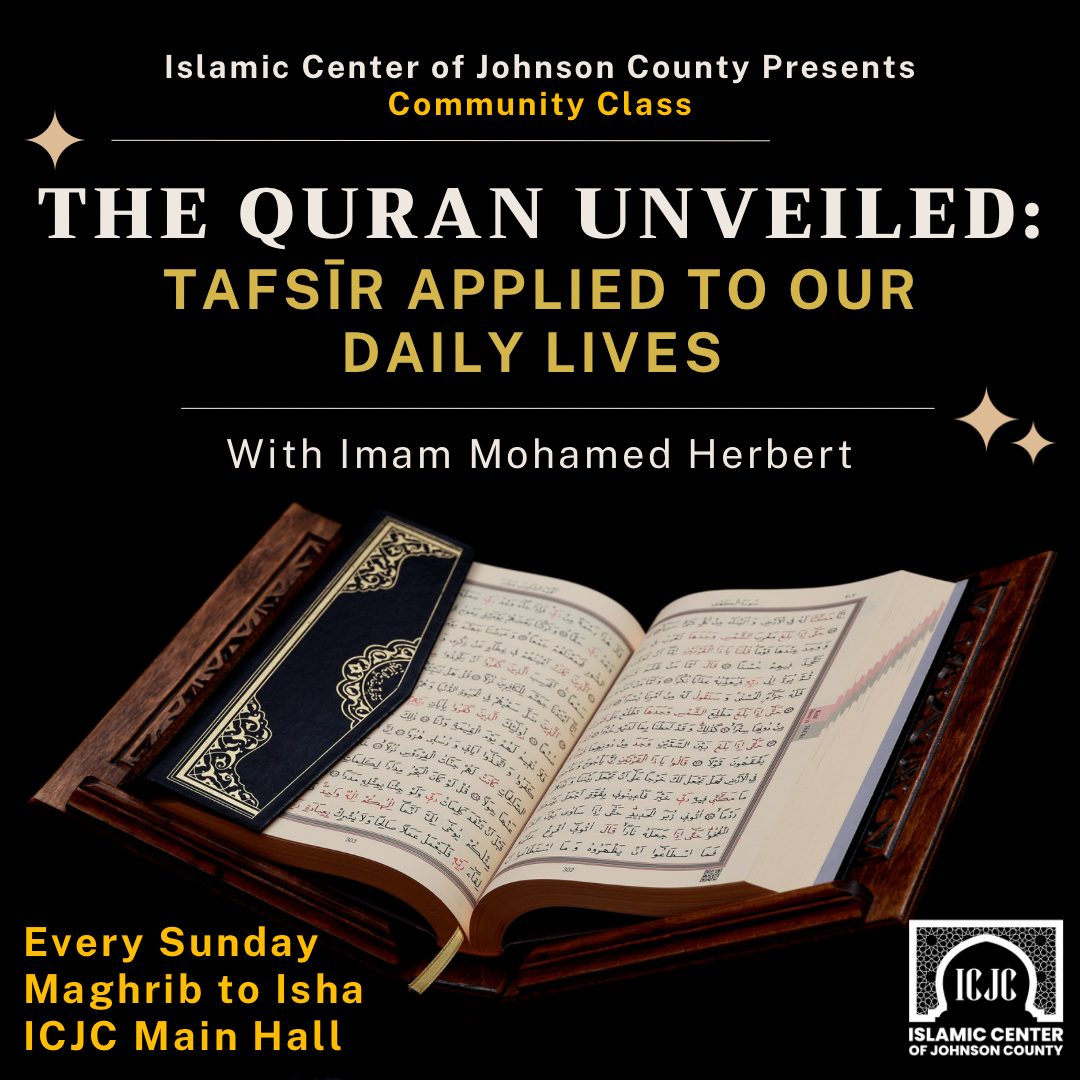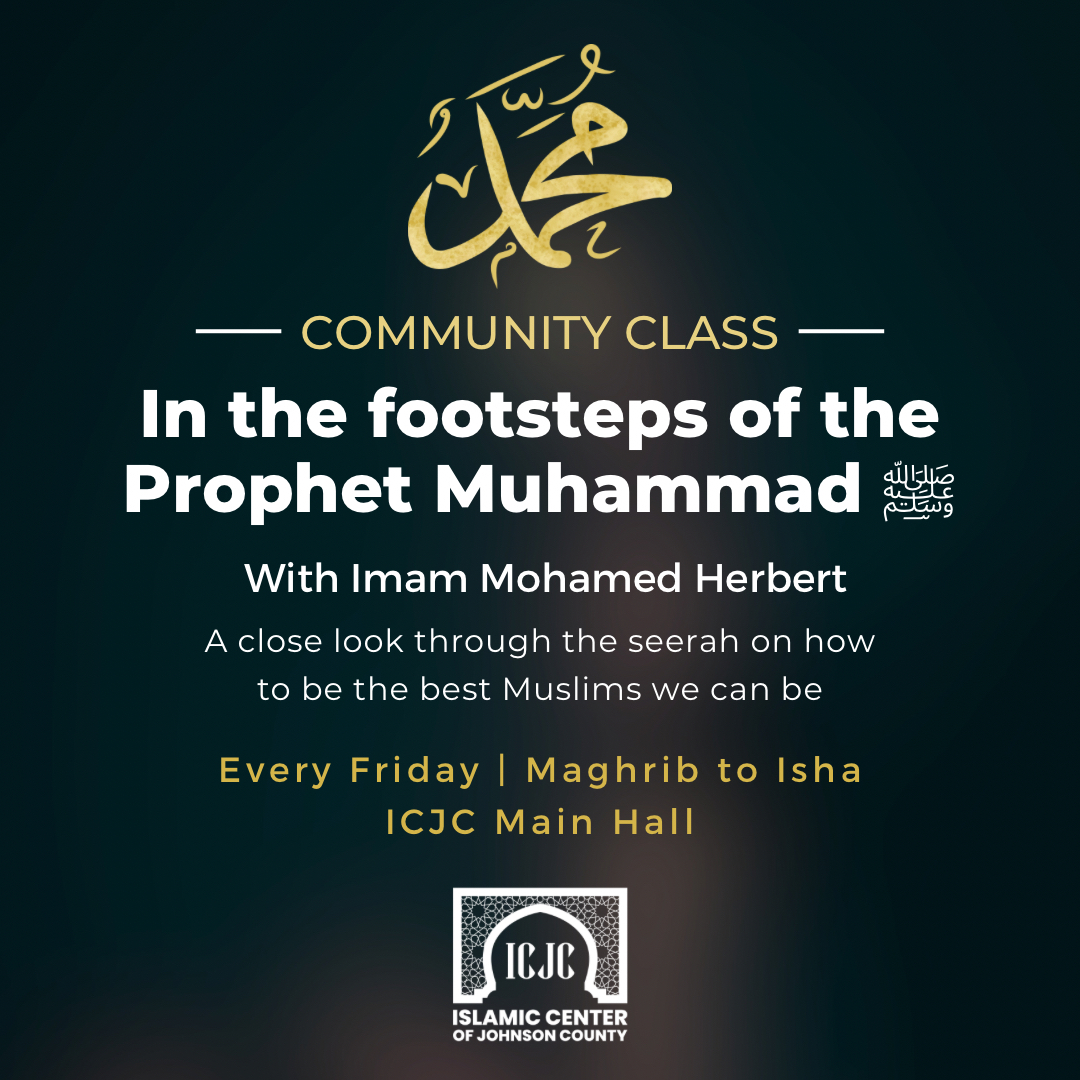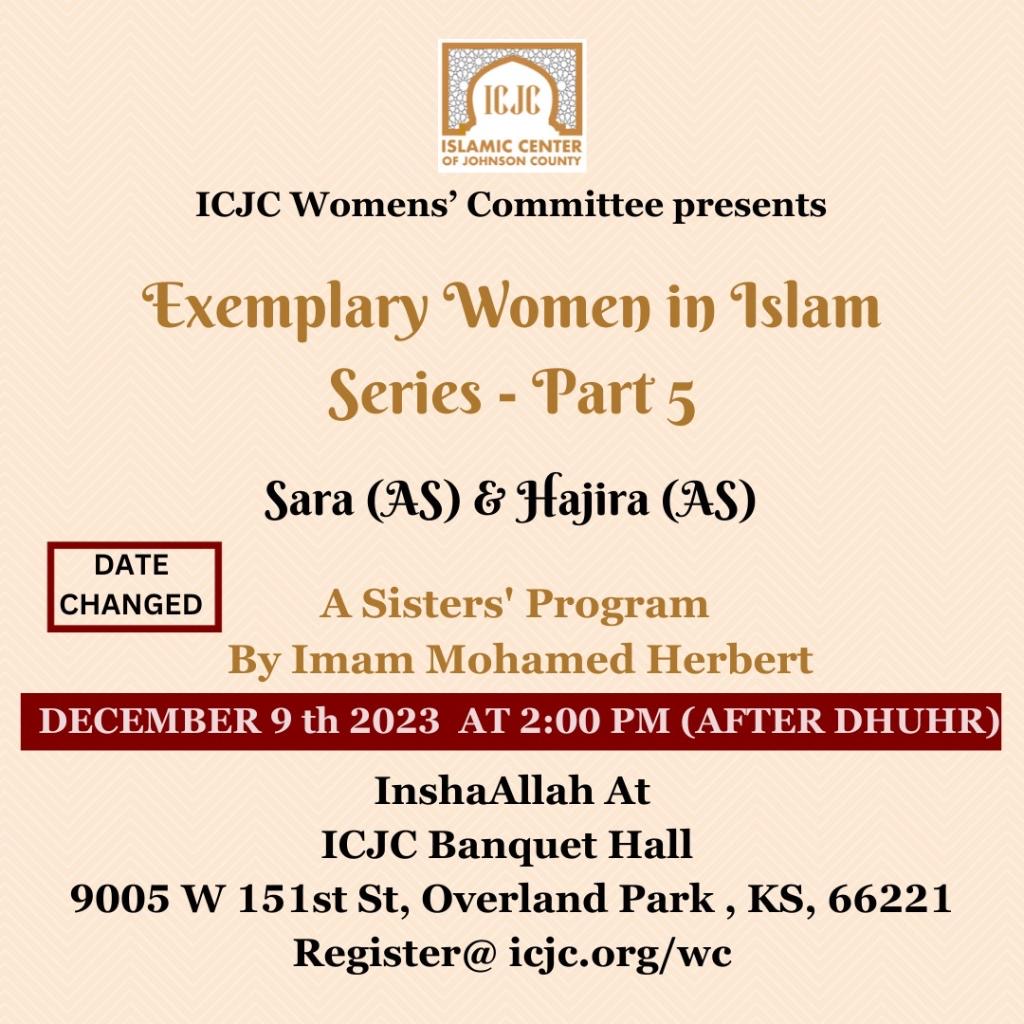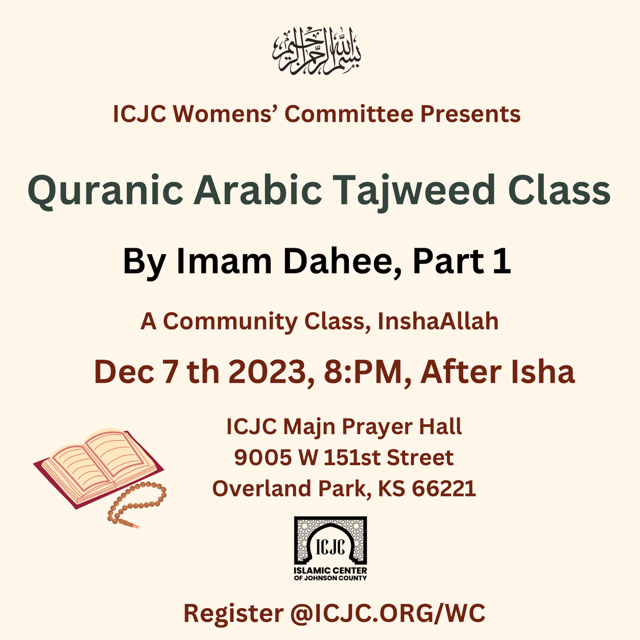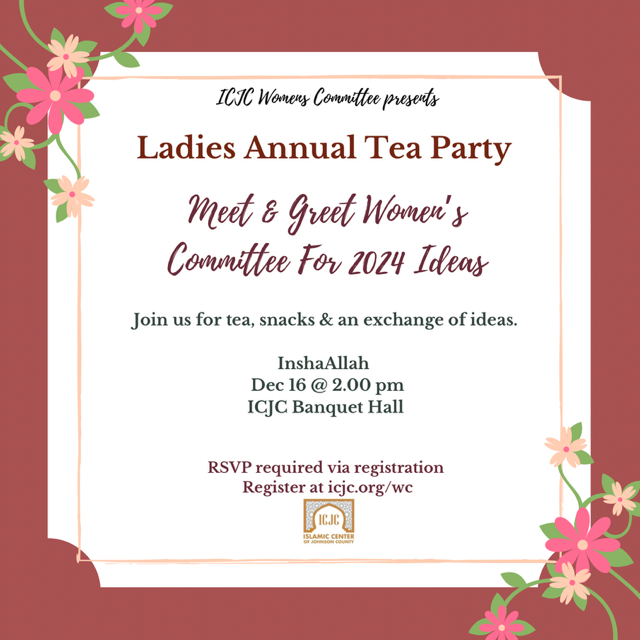 December 9, 2023

Exemplary Women in Islam

December 9, 2023 2:00 pm - 3:00 pm

December 10, 2023

Community Class: Tasfīr

December 10, 2023 7:30 pm - 8:30 pm

December 15, 2023

Community Class: Seerah

December 15, 2023 7:30 pm - 8:30 pm

December 17, 2023

Fiqh Forum

December 17, 2023 7:30 pm - 8:30 pm

Submit Fiqh questions at icjc.org/links
After Isha every few weeks

December 20, 2023

Community Ice Skating event

December 20, 2023 11:00 pm - 12:00 am

Register at ICJC.ORG/links

December 22, 2023

Kids story time

December 22, 2023 5:00 pm - 6:00 pm

Story time
Hosted by Sprouts
Ages 5-10
Location: Learning Center 1
Email sprout@icjc.org for more info