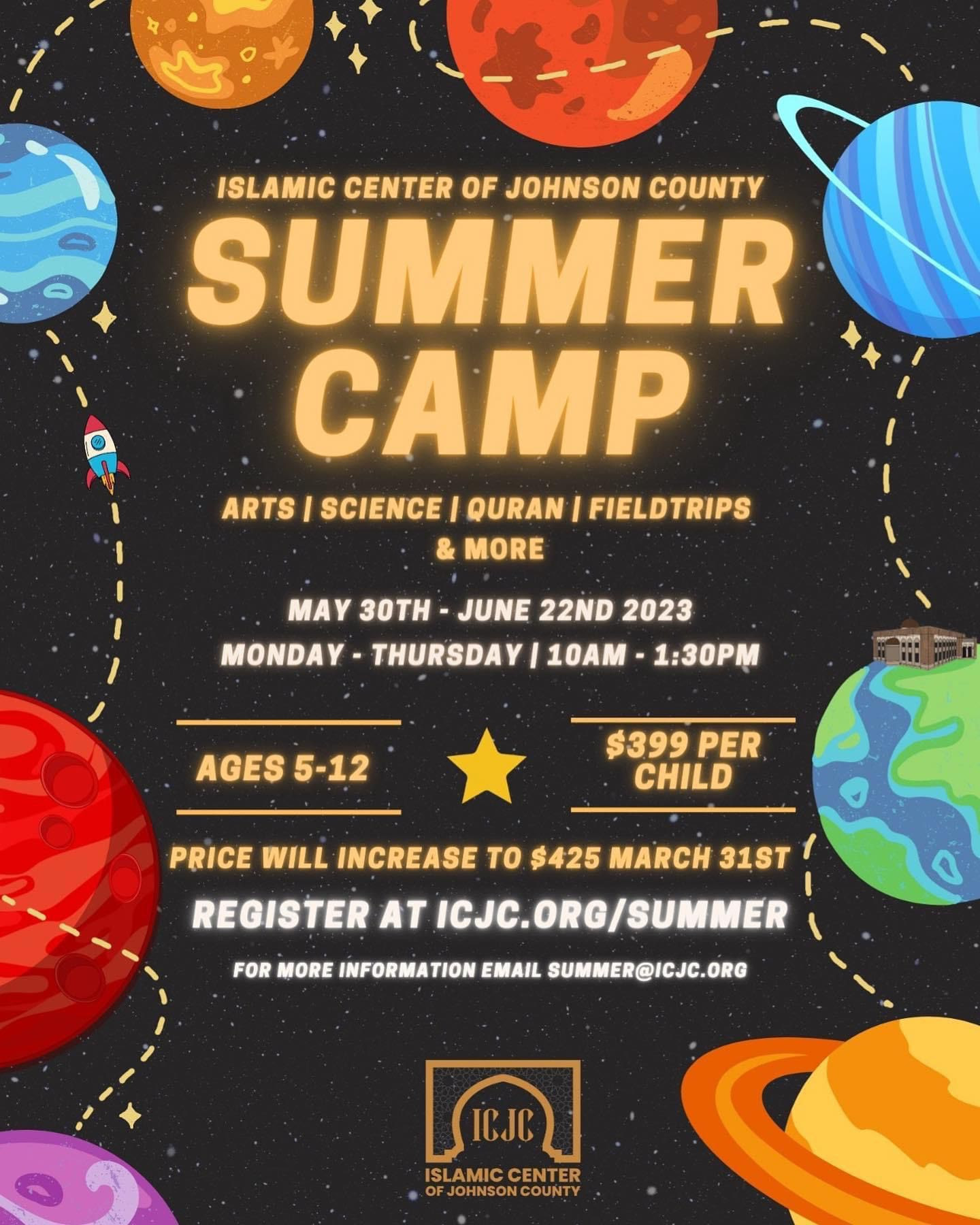 Every summer ICJC offers a fun, educational environment for children. Our Summer Camp activities vary each year but usually include arts and crafts, a field trip, sports activities, visitors, a party or two, a donation drive, and finally we manage to sneak in some education in between. The Summer camp philosophy revolves around education through fun. There will be no homework, no notebooks, and short formal class time but we promise lots of learning and lots of smiles.
Please contact summer@icjc.org with any inquiries or use the link below to resgiter.
Afternoon & Evening Camps
This year ICJC is excited to announce that we will have several camps available in the afternoon as well between May 30th and June 22nd. These camps will be hosted at the ICJC Campus.
STEM Camp (Ages 5 – 12): 2 – 3 pm

Boys Soccer (Ages 5 – 12): 3 – 430 pm

Youth Soccer (Ages 13 – 17): 7 – 8 pm

Adult Soccer (Ages 18+): 830 – 930 pm
You can also see details for each camp in the flyers below. Please contact Camp team at soccer@icjc.org if you need more details or use the link below to register.